What if your map has parts that are very detailed? No problem. You can use a great built-in Excel functionality called Paste as Linked Picture. Just copy & paste cells behind the shapes and edit the picture.
We will start with the map that was the end result of classifying data for filled map (choropleth map). The area around the capital city of France – Paris – seems to be very busy. Let's give a zoom for the end-user.
We need to select the cells behind the shapes > copy > paste special as linked picture.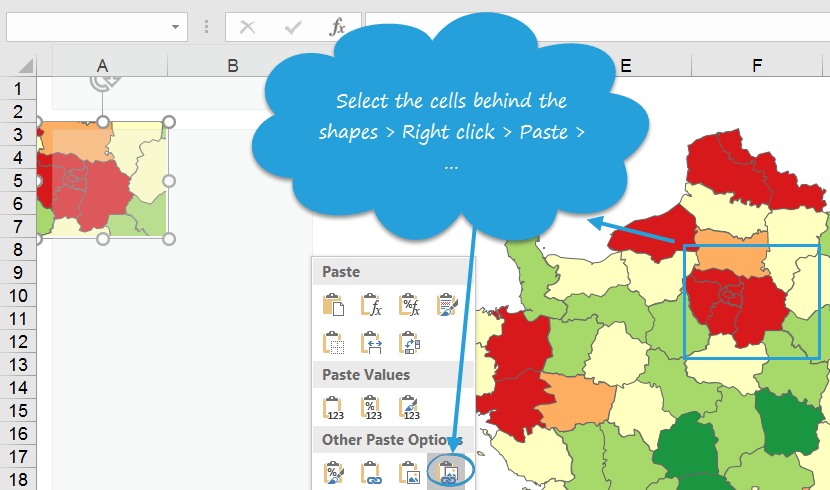 The picture can be edited as any other Office picture – you have Format tab to be used for e.g. picture cropping.
At the end you can connect the final picture with its source by adding some custom shapes like arrows:
Watch the video tutorial to learn how to use the Excel Map